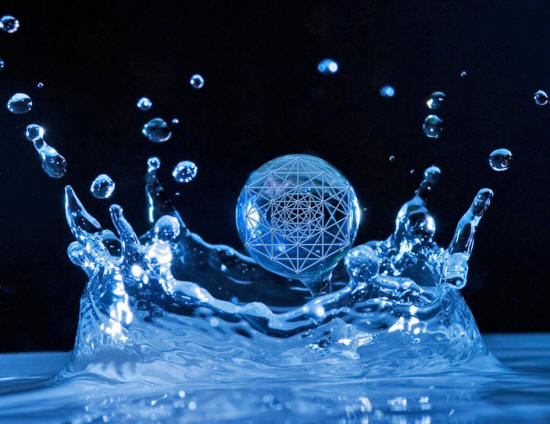 Of all the relationships we are in, perhaps the most significant and yet the most misunderstood, forgotten and denied is our relationship with water.
The scientific observation of the world has created a belief system that water is an inorganic compound in which chemical processes occur.
This distancing from the true purpose of water has given modern civilization the perceived right to manage water in contradictory and irreverently exploitive ways.

We have seen it as acceptable to control water flow, divert water from its course, add pollutants to it and disregard the essence of water's life-enhancing capacities.

It is time for us to make the paradigm shift in that belief to our inner knowing of our mystical connection with water – the common denominator of all life.

The consciousness of water is responsible for the most delicate metabolic processes in our bodies while simultaneously creating an environment for life to evolve – human, animal, botanical and microbial.
Therein lies the magic. It is Sacred.
Source: The Consciousness of Water